आलूबुखारे का जूस – Aloo Bukhara Juice Recipe | How to make plum juice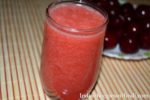 Ingredients:
आलूबुखारा – 7 से 8
पानी – 2 गिलास
बरफ के टुकड़े – 4 से 5
चीनी – 2 बड़े चम्मच
काला नमक – ¼ चम्मच
काली मिर्च पाउडर – ¼ चम्मच
Instructions:
आलूबुखारे को अच्छे से धोकर चाकू से काट लें और बीज निकाल दें।
बलेंडर में आलू बुखारे का गूदा, ½ गिलास पानी, चीनी, काला नमक और काली मिर्च पाउडर डालकर अच्छे से ब्लेंड करें।
ब्लेंड करने के बाद मोटी छलनी से छान लें।
छाने हुए जूस में पानी और बरफ के टुकड़े डाल कर मिक्स करें।
ठंडा आलूबुखारा जूस सर्व करें।
Plum Juice Recipe in Hindi – Aloo Bhukhare ka juice kaise banaye: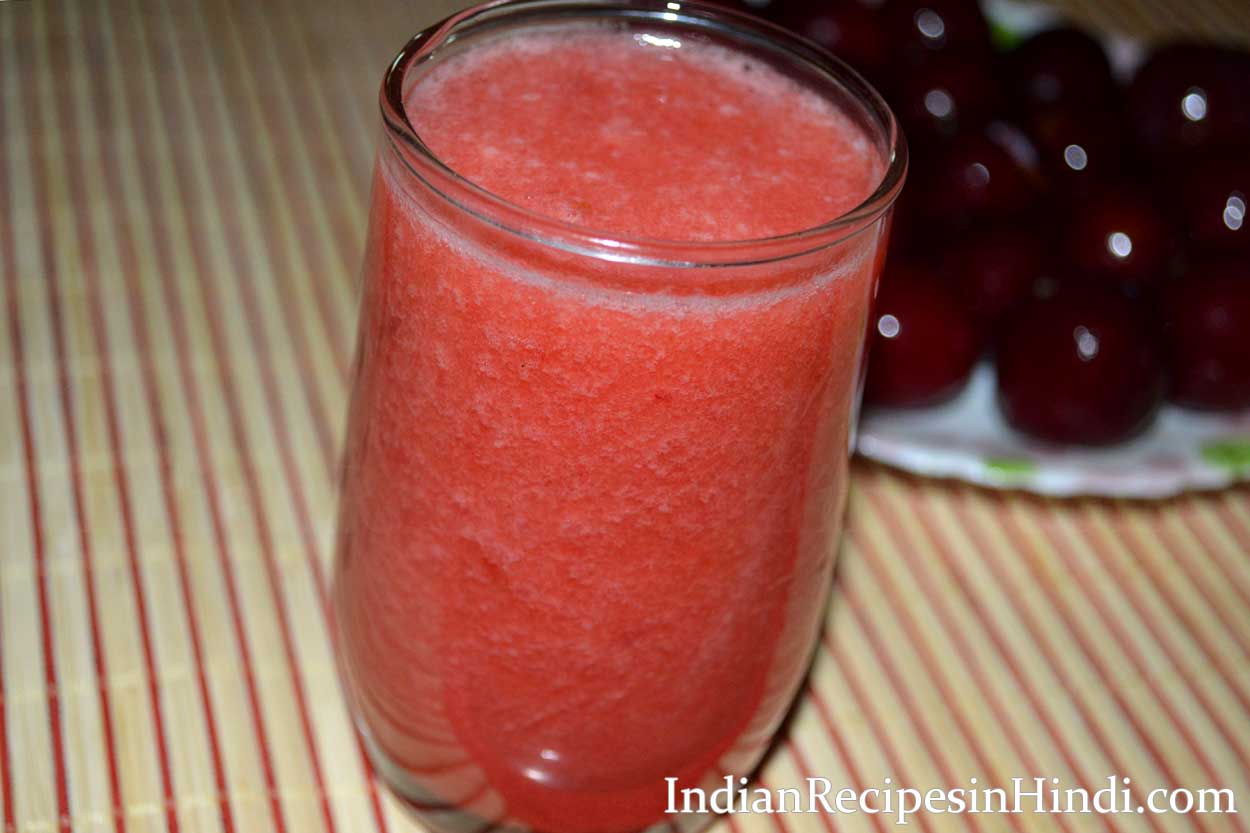 How to make Aloo bukhara juice (आलूबुखारे का जूस Banane ki Vidhi) Step by Step Guide Hindi mein:
Aloo bhukharo ko acche se dhokar chaaku se kaat lein aur beej nikaal dein.
Blender mein aloo bukhare ka gooda, ½ glass paani, cheeni, kala namak aur kali mirch powder daalkar acche se blend karein.
Blend karne ke baad moti chalni se chaan lein.
Chaane hue juice mein paani aur baraf ke tudke daal kar mix karein.
Chilled Aalu bukhara juice serve karein.
Save
Save
Spread the Love - Share Our Recipes