Papdi Chaat Recipe in Hindi – पापड़ी चाट | How to make Papri Chat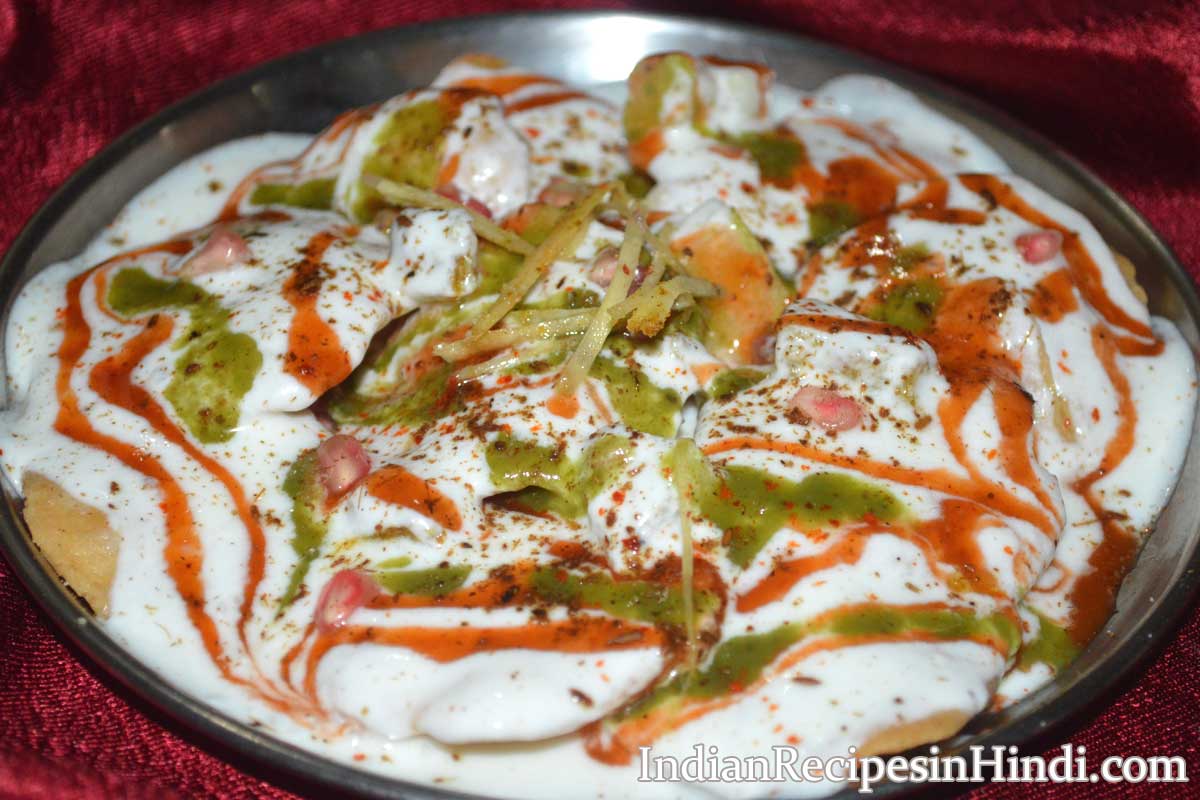 Ingredients:
पापड़ी – 15 से 20
उबला आलू – 1
दही – 1 कप
लाल ईमली की चटनी – 7 से 8 चम्मच
हरी चटनी – 5 चम्मच
लाल मिर्च पाउडर – ¼ चम्मच
जीरा पाउडर – 1 चम्मच
चीनी – 1 चम्मच
चाट मसाला – ½ चम्मच
अनार के दाने – 3 से 4 चम्मच
अदरक – 1 चम्मच, लंबा बारीक कटा हुआ
नमक – स्वादानुसार
Instructions:
पापड़ी के लिए, दही को अच्छे से फेंट कर एक चम्मच पीसी हुई चीनी मिला कर मिक्स करें।
एक प्लेट में पापड़ी लगाए और उबले आलू के छोटे पीसस काट कर पापड़ी के ऊपर डालें।
ऊपर से दही डालें।
स्वादानुसार लाल चटनी और हरी चटनी ऊपर से डालें।
पापड़ी के ऊपर नमक और लाल मिर्च पाउडर छिड़के।
अनार के दाने और अदरक के लंबे कटे पीसस से पापड़ी चाट को सजायें।
हल्का सा भूना जीरा डालकर स्वादिष्ठ पापड़ी चाट सर्व करें।
Papdi Chaat Recipe in Hindi – दही पापड़ी चाट kaise banaye: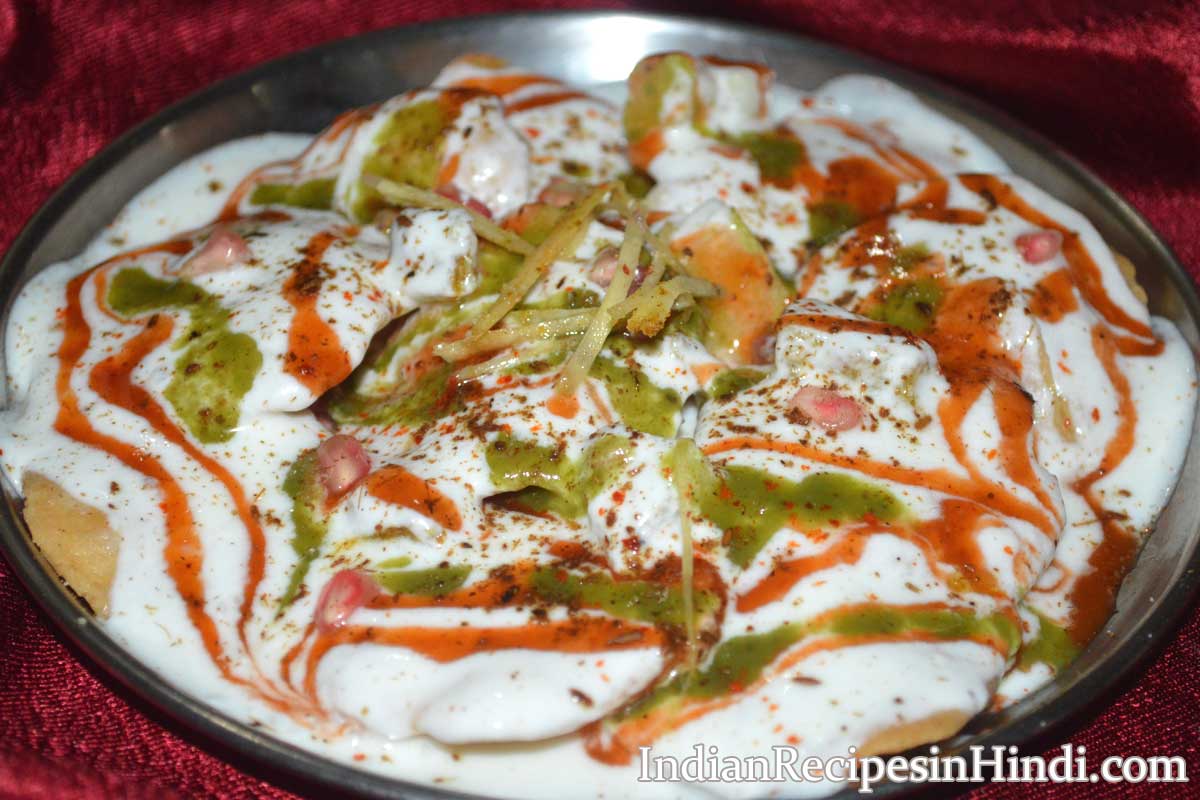 How to make dahi papri chaat (पापड़ी चाट Banane ki Vidhi) Step by Step Guide Hindi mein:
Dahi bhalla Recipe ke liye yahan click karein.
Papri ke liye, dahi ko acche se phent kar ek chammach peesi hui cheeni mila kar mix karein.
Ek plate mein papri lagaye aur uble aloo ke chote pieces kaat kar papri ke upar daalein.
Upar se dahi daalein.
Swaadanusaar lal chutney aur hari chutney upar se daalein.
Papdi ke upar namak aur lal mirch powder chhidke.
Anar ke daane aur adark ke lambe kate pieces se papri chaat ko sajayein.
Halka sa bhuna jeera daalkar swadishth papri chaat serve karein.
Save
Save
Spread the Love - Share Our Recipes